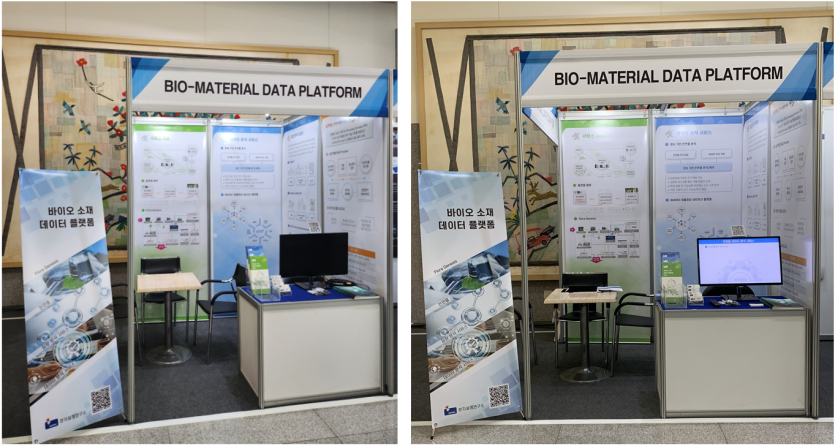 BMDRC participated in the Asia-Oceania Mass Spectrometry Conference-Korean Mass Spectrometry Society (AOMSC-KSMS) held simultaneously at Jeju ICC from August 20th (Sunday) for four days. 
The Korean Mass Spectrometry Society (KSMS) was established in 2004 with the aim of promoting the development of mass spectrometry and contributing to the dissemination of knowledge and technology related to mass spectrometry. This year marks its 20th anniversary.
Mass spectrometry has been continuously expanding its scope of application, not only in the fields of biology, chemistry, pharmacy, toxicology, geology, physics, and environmental science but also in the field of food and nutrition. At BMDRC, we operated a booth for the bio-data platform project, forming diverse and new networks, exchanging ideas, and discovering new opportunities. It provided an opportunity not only to enhance expertise in research projects but also to broaden and deepen knowledge related to research conducted at BMDRC.