Center-wide Products
PreADMET
Prediction of Metabolic Processing Sites
Based on the accurate Activation energy prediction and 3D molecular descriptors, compound's metabolic sites by key cytochrome enzymes can be predicted.
Can be used freely on web site.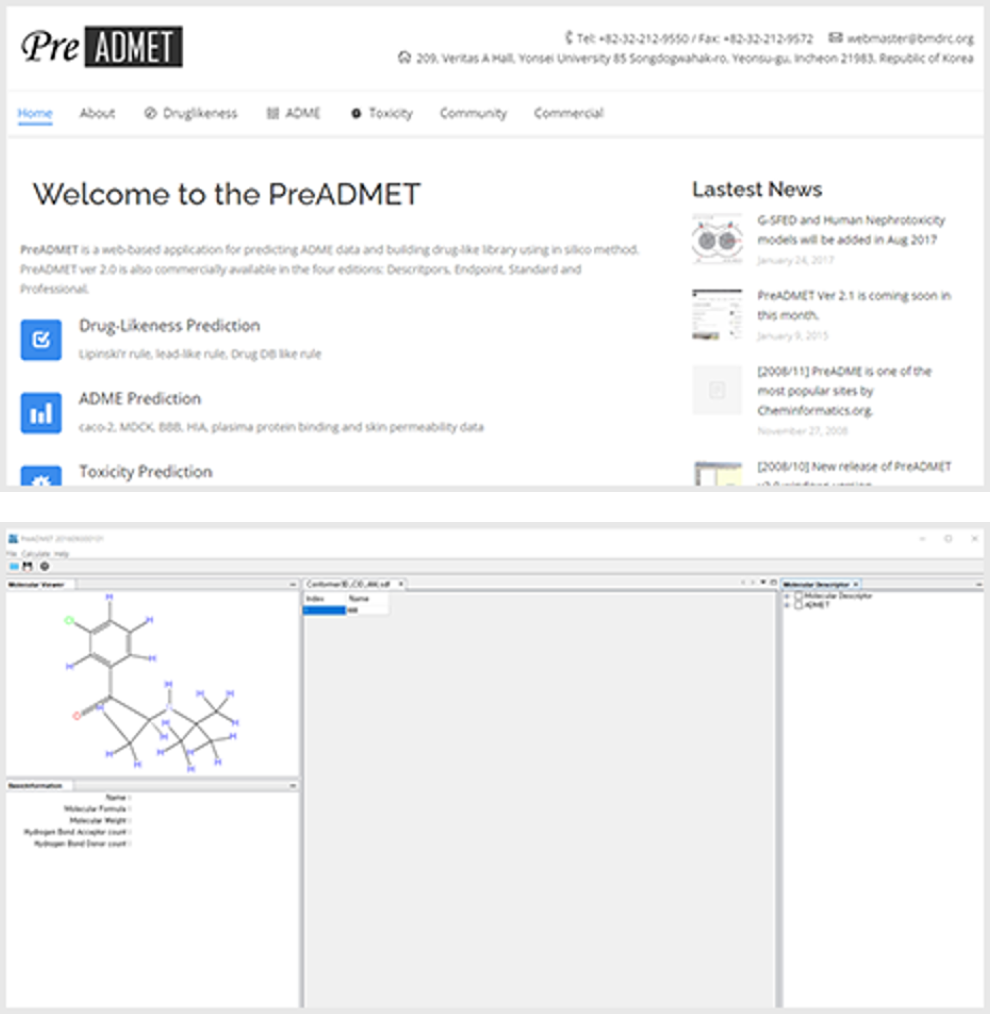 PreMETABO
Prediction of Metabolic Processing Sites
Versatile molecular descriptors useful in drug development can be easily calculated.
Based on the well-curated experimental data and well-constructed model, various PK parameters can be predicted easily.
Can be used freely as limited version on web site, or be purchased as a full-functioning standalone package.