Systems Biology Research
HOME > Research Fields > Systems Biology Research
Science through
Information & Networks
Systemized Analysis of the Connectivity Networks with Bioinfomation
Find the Noble Solutions within Biological & Medicinal Science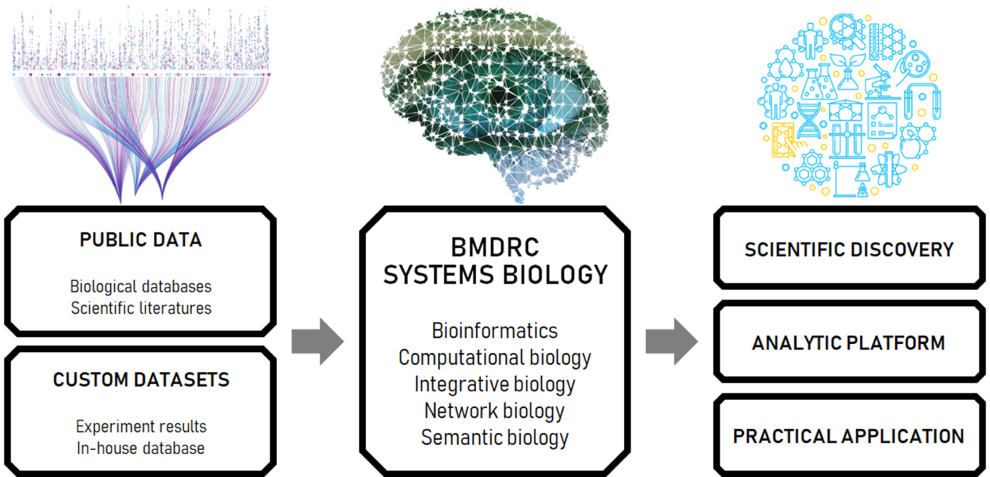 Research Identity
Smarter the Insights, Faster the Progress
Data collection.
Network formation.
Scientific analysis.
Solution development.
Assessment.
Application.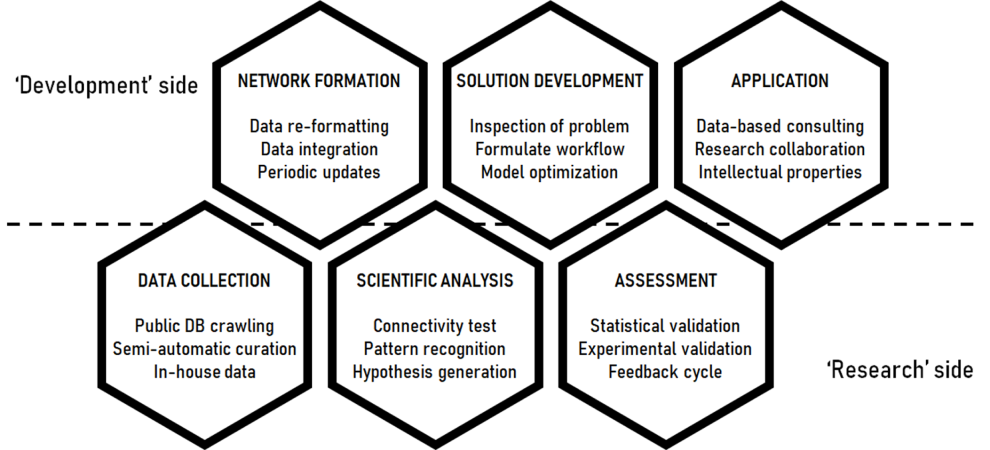 Information Network Analysis
Explore with Us, Make Tomorrow Better
Developing adaptive & systemized workflows from prepared data networks to smart analysis.

Research Interests
Understanding Complex Biological Systems through Integration of Data, Modeling, and Experimentation.
Suggest applicable inspiration to various areas.
Drug target discovery.
Natural product analysis.
Biological mechanism prediction.
Biological system simulation.

Related Services & Products