Bio Data Platform
Biological Data Network
from Data, to Analysis
Prepare various biological data on network platform.
Collect & predict data-data relationships.
Suggest various customized analysis workflows for finging optimal answers.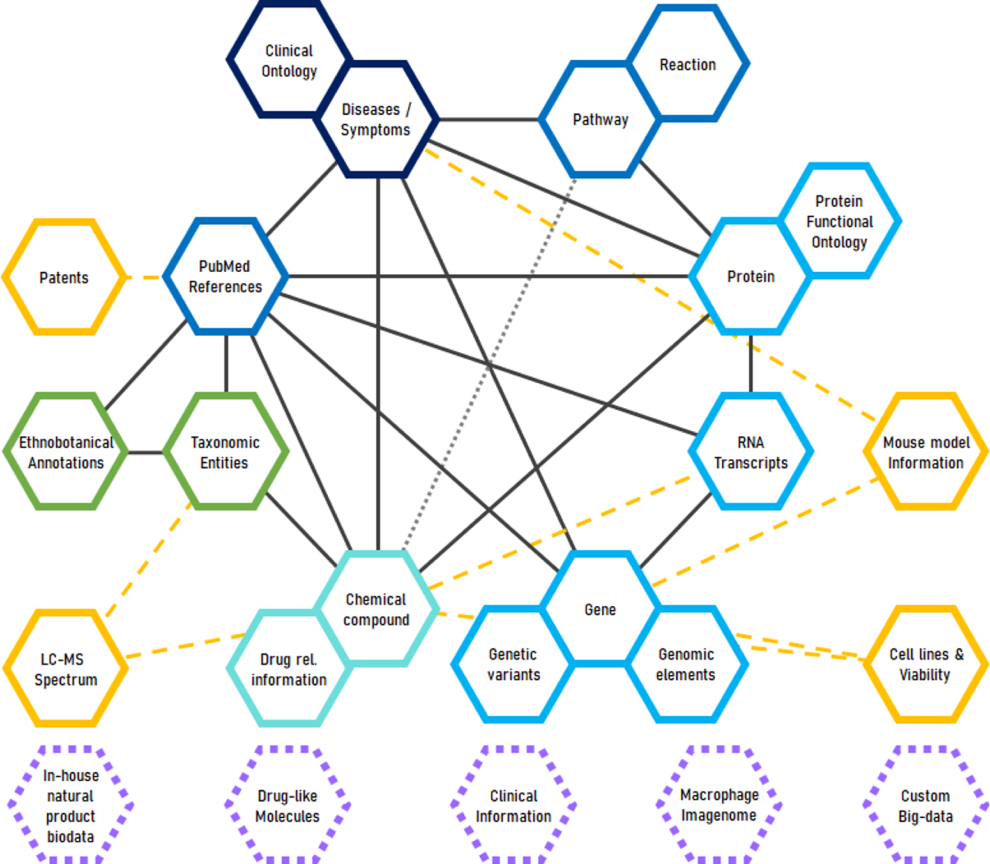 Application Workflow
Systemized Workflow of Information Network Analysis for Natural Products
Can correspond to biological questions with biological data network.
Flexible to various queries & answers in diverse application areas.
Can be customizable with manual to automated workflow.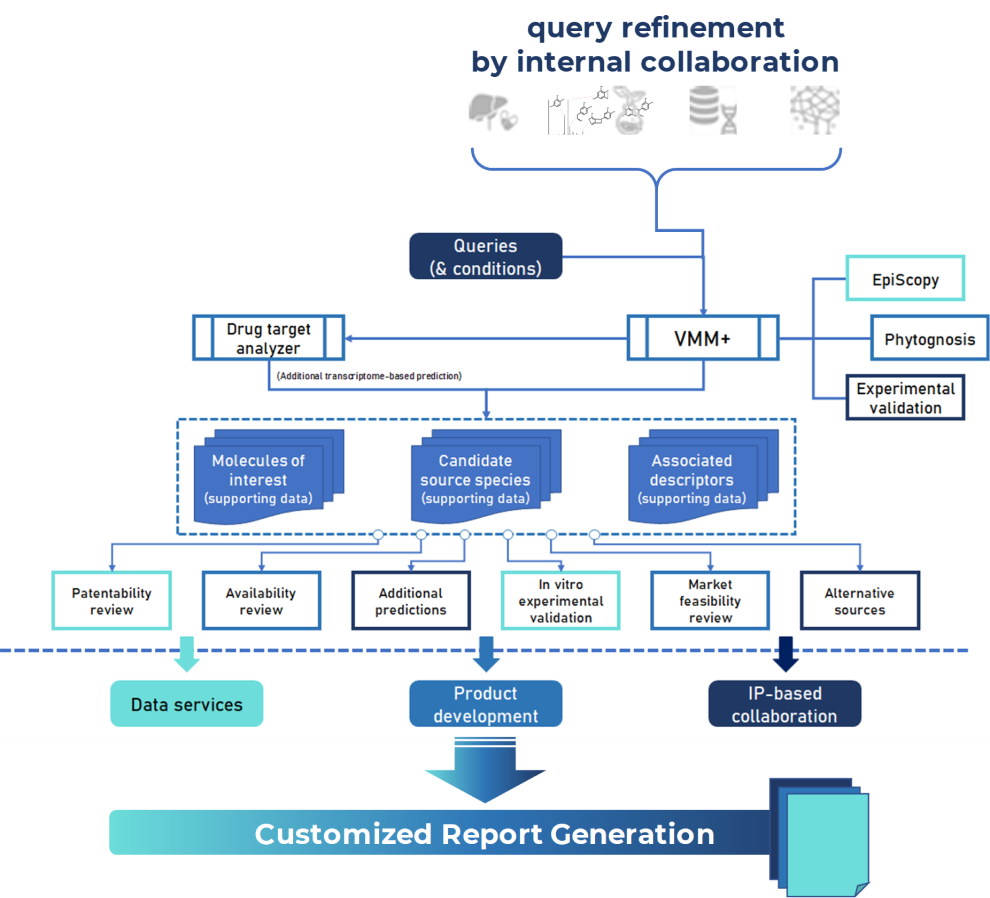 Virtual Materia Medica+
Analysis & Consulting for MSn-based
Compound Identification
Semi-automated bio-information network platform analysis workflow for natural materials.
Include geo-distribution, metabolites, functionalities, usages and associated references.